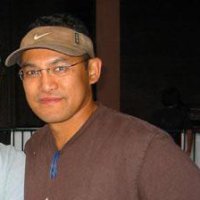 Kahuna Studios started out as an independent studio solely focusing on personal R&D development back in 2009.  Its humble beginnings started when its founder, Rey Samonte, discovered Microsoft's XNA framework for developing games that could be deployed onto retail Xbox 360 consoles and Windows Phone devices.
Kahuna Studios first started as a service provider in 2012 working with Flash development services for various clients.  Soon after, that work evolved and Kahuna Studios started to focus on mobile such as Android and iOS devices using Unity3D.
During the past few years, Kahuna Studios was able to network with a few like-minded developers.  Through this tight network, we've been able to tackle on bigger projects and expand our experiences, as well as build strong relationships with various clients.
The next goal for Kahuna Studios is to grow and provide even greater services to new clients looking for developers to work on their next idea.  Our vast experience and passion for development is the driving force that inspires us to create new, interactive experiences.